I usually start my end of the year posts saying how I'm looking forward to the new year ahead. This time, I'm not sure I am. 😉 2020 was crazy. 2021 stepped up and said, "Here. Hold my beer." I'm almost scared to see what 2022 will bring.
The Pandemic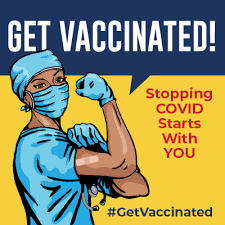 2021 was strange. We're still in the pandemic yet a lot of us have tried going back to our normal lives. I say tried because every time it looks like we can, there's another COVID-19 variant. I got my COVID vaccine back in early April, though I still need a booster. I got the Johnson & Johnson one-dose shot. I'll have to talk to my doctor to see which booster to receive. I should be seeing her in a week or two. Nobody likes getting shots, but I'll do it because getting vaccinated is the right thing to do. If you don't agree, that's your right, but I'll respectfully disagree with you.
Christmas in Holly Pines & Hooper Lake Series
I only published one book in 2021, Christmas in Holly Pines (Small Town Gay Romance), my most successful book to date. I don't know if it's done so well because it's in Kindle Unlimited, or if some of my other readers have read it and recommended it. Regardless of why, I'm beyond thankful for how it's been received. There are a couple of things in the book I wish I could go back and tweak, but overall, I'm quite pleased with the story I wrote. Well, two stories, as it's told in two sections – Jacob & Owen's and Dustin & Reese's.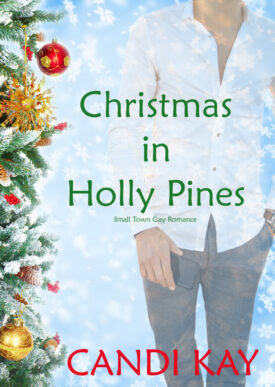 One of the main complaints I've had about the book – and something I'll remember the next time I get the crazy idea to publish two books in one edition – is that it's too long at 366 pages. It's that length because it is two books in one. Even so, I'm happy to have the feedback from readers. I could've easily published the two sections of Holly Pines as two different books, but then the reader is paying more (each book would've been at least $2.99), and they're also not getting the full picture as Jacob and Owen's story has an epilogue at the end of Dustin and Reese's that ties up their story.
A quick tip for those interested in just Jacob & Owen's story (the first one) – After their section of the story before it goes to Dustin & Reese, skip ahead in the book, past Dustin & Reese's story, to 'Not Quite An Epilogue'. That one ties up Jacob and Owen nicely. The actual Epilogue (taking place a year later) is in Dustin's POV and basically ties up everything else.
E-Book Pricing
Another thing to note – and I really hate doing this – is that I'll likely be increasing the prices of some of my books in the very near future. It won't be anything drastic, but I do want the readers to know before I do it. I could've easily charged $4.99 for Christmas in Holly Pines, but I've been consistent over the years with the $2.99 price tag for my longer books. I'll wait until the sales of the book slow in the coming weeks before I'll be increasing it. It's also in Kindle Unlimited, so if you're subscribed to that, it won't affect you. The cost of the paperback will remain the same.
This will mostly only apply to my longer, novel-length, books, not the shorter stories.
Willy the Kinky Elf, Kindle Unlimited, & Paperbacks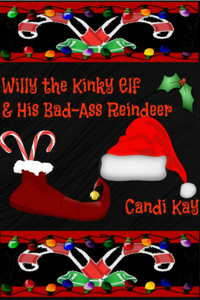 With the series ending at the end of 2020, I'll be pulling the Willy the Kinky Elf series from all e-sites except Amazon and adding it to Kindle Unlimited. I've been asked by SO many readers over the years to put it in KU. I wanted to wait until interest waned on the other e-sites before doing so. I'm not, nor have I ever been, overly thrilled with being committed to just one site for the ninety days required for KU, but I'm going to see how it goes. A lot of my readers are subscribed to Kindle Unlimited, and again, have asked when/if I'll be doing it with 'Willy' and some of my others.
In the coming weeks I'll be focusing on publishing most of my books (except for the really short ones) as paperbacks, like I did Holly Pines. I've balked on doing paperbacks over the years because the formatting was such a hassle. I now use an amazing program (Reedsy.com) that does most of the work for me. With each new paperback I'll be skimming over the content to ensure there were no issues missed before I published the original e-books. The stories won't change but a word here and there might.
2022 Goals
My goals for 2022 (including what I mentioned above) will be to complete some of the works-in-progress that I've been working on for months and (for some) even years.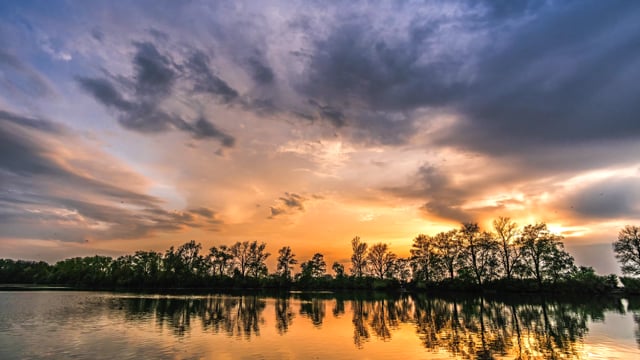 Hooper Lake Series – It's about five adopted brothers who all have a past who come home when the oldest (Noah) receives some life-changing news. The first book is Noah's, and the other brothers have their stories following his. The first three are complete. The last two, about the only biological brothers, twins Elijah and Ethan, aren't. I had to walk away from Eli and Ethan's for a while. I know exactly in my head what I want to say in both books and to close out the series. Unfortunately, what I want and my writing it haven't exactly been in sync. I'm hoping that changes in the coming weeks.
The feedback I've received regarding the length of Holly Pines will be considered greatly when I publish the Hooper Lake series, that I hope to be publishing at some point in 2022. The original plan was to publish them all in one edition because they all take place pretty much during the same time period. It's highly unlikely I'll be doing that now, though I will be publishing all five books around the same time. The cost of each story will depend on the length of each individual one.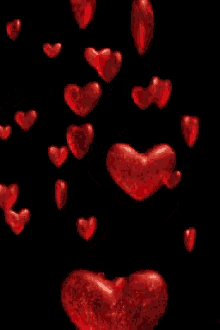 Cupid – If you've read Eros (published in 2016) you know that in my fictional worlds Eros and Cupid are two different gods – one Greek (Eros), one Roman (Cupid). I started on Cupid's story a long time ago but walked away until recently. I went back into it right after Christmas, and should be finished with it very soon. Unfortunately, that 'very soon' isn't soon enough for me to publish it before Valentine's Day of 2022. So, expect a 2023 release of that.
New stories – I have several I've started on recently. Three involve characters with substantial age differences. Two of those stories will go together but will be published separately. They involve two best friends – in their forties – and two other best friends – early to mid-twenties – who come together. The first one is about a young man who falls for his father's best friend. His dad gives his blessing so there's no drama or the two main characters being forced to keep secrets, which I absolutely hate in the books I read. The other one involves the same dad falling for his son's much-younger best friend. Again, there will be no issues with said best friend knowing about the relationship.
Keeping It Simple (Falling For The Neighbor, #1)
Keeping it Simple, the third story I'm working on, involves a forty-eight-year-old bisexual man whose name hasn't been finalized yet. With a little help from his adult daughter and pre-teen grandson, he meets his hot new thirty-two-year- old neighbor. The new neighbor has moved next door from the other side of the country to escape an unstable ex.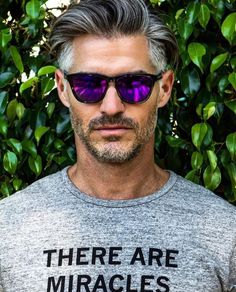 At the time of my typing this post I've written close to 19,000 words on Keeping it Simple. Once the story took hold in my head I went with it. All except around 500 of those words have been written since December 27th. The story is REALLY flowing for me right now.
The series title will likely be changing before the story even makes it to my best friend to read because I'm not loving it. Keeping it Simple, the book title, likely won't because of the reasons behind the title that are explained in the book.
One of the most difficult things I have to do when I write a book is come up with character names, hence why the two MCs in Keeping it Simple haven't been finalized. Both guys have placeholder names for now. None I've come up with so far have worked because they don't 'look' like the guys in my head. All the secondary characters, no problem. The main two? Grr.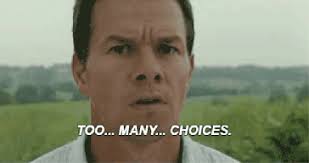 As for the second book in the series, that's still being worked out in my head. All the books may connect in some way or they may be like my An Unlikely Romance series, where none of the characters are connected. Time will tell on that.
~*~
I've written quite a bit on all of the above stories I just mentioned. My number one goal right now is to finish Keeping it Simple and Cupid. And, of course, I need to finalize character names for the former. I then hope to figure out what's holding me back on the Hooper Lake series. First, I have to get my head right on how to finish it with Elijah and Ethan. I'm hoping it'll click soon so I can get that series out into the world. Because each book involves a brother with a past, there are a LOT of timelines I have to keep straight. Hopefully it'll all come together soon.
Something that will MOST DEFINITELY be happening in 2022…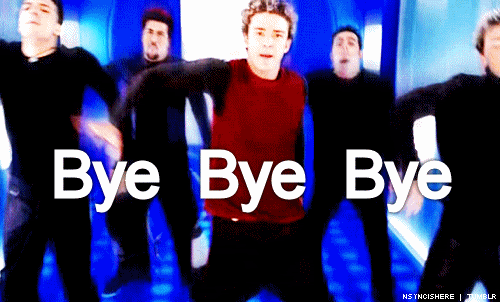 I'll be moving my website hosting and all my domains (I have quite a few, both writing related and non) away from GoDaddy. While the issues I had earlier in the year are resolved for now, it's only a matter of time before they start up again. My followers can see that I'm no longer sending email alerts when I publish a post, though I'm going to ATTEMPT to with this one and hope the plugin doesn't go crazy. I've been advised by GoDaddy to deactivate most of my plugins or risk my website screwing up again.
That's only one of the plugins that I've had to temporarily deactivate. I refuse to keep paying an outrageous price every month for hosting that may or may not work. The last time things went crazy it lasted for over a month. That's a month I could do NOTHING. Nothing I typed could be saved, much less be published. GoDaddy Help did everything they could to help fix it, but they couldn't duplicate the issue on their end, so it didn't work. It only started working on its own after I walked away in frustration for a few weeks.
If I'm paying for something, I should get what I pay for, right? I didn't, and I haven't since the day I made the mistake of setting up a website via GoDaddy. The domains are dirt cheap, but trust me, if you go with them on the hosting, it's just not worth all the hassle.
A lot of you already know that I took down the Reindeer Secrets site. I'm going to say it's temporary for now because I'll likely do a landing page only site when I switch hosts. Like with CandiKay.com, there were constant issues with the hosting, and the amount of spam that was able to get through was just too much for me to keep up with on a site that wasn't updated regularly.
Closing Out 2021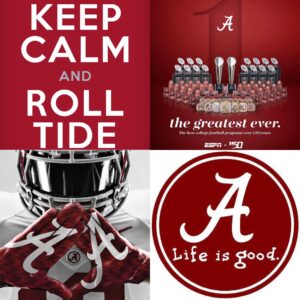 I can't not mention the passing of the great Betty White. Losing her hit home yet again how crappy 2021 was. There were a lot of others who passed during the year, and they're no less important, but she was someone you just always think will be there. I've been a big fan of hers for as long as I can remember. To lose her was the icing on the cake of a very crappy year.
We also closed out the year with a big win for my Alabama Crimson Tide football team against Cincinnati. We'll be playing Georgia, who beat Michigan on the 31st, in the National Championship game on January 10th. This will be a rematch game as we played Georgia in the SEC Championship game not that long ago and beat them, knocking them out of first place and putting us back there. I'm not a fan (by any means) of the Georgia Bulldogs coach (a former assistant at Alabama), so hopefully we'll pull out another win for back-to-back championships.
~*~
What else?
I really can't think of anything other than to tell you all how thankful I am for every single one of you who has supported me and my writing over the past seven or so years. I'm still in awe that people actually read what I've written. I honestly thought maybe five people would read my stories (*cough* my best friend's family) and that would be it. 😉 I can't tell you how thrilled I am that so many readers have embraced me and my (often kooky) fictional worlds and characters.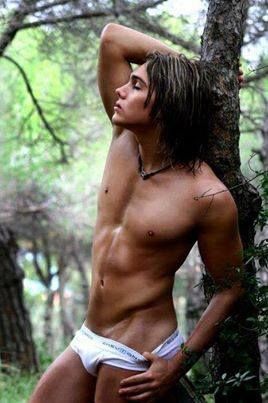 And a huge thank you to my above-mentioned best friend, who I swear keeps me from throwing my laptop at times. Without her, I never would've published my first book. Without her, there would be no Willy or any of my other characters, though she swears Rick Preston (from the Taking Lance series) is her man. 😉 Taking Lance (#1) was my very first published story.
Of all my books I've written over the years (published or no), the Lance books are the ones I have a hard time going back and rereading. My writing style has changed drastically since those days, and I always want to make changes. So I'll just be proud of the series, and be grateful that people like reading them, are still reading them all these years later. Strangely, I think more people read the whole series in 2021 than they did in all the prior years combined.
I hope everyone who celebrated had a nice holiday, and here's hoping for a much better year in 2022.
Until next time,
Candi