Hello, all!
I hope you all are having a nice December. I'm so far behind on pretty much everything, but it'll all come together. It usually does. 🙂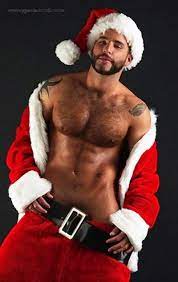 Christmas in Holly Pines was published on November 1st. I've published quite a few books over the years (the Willy series included), but I've never had the success that I've had so far with Holly Pines. Honestly, it surprised me. Not because I'm not proud of the book – I am – but because it was the first book I've published since the Willy series ended last year. It surprised me because it's a Christmas story not set in my crazy version of the North Pole, and there are no kinky elves or shifting reindeer to be seen. 😉 There is, however, a small shout out to Randy.
Thank you to everybody who has bought or downloaded Christmas in Holly Pines so far. I held on to that story (well, 2 stories in one) for over 2 years. Jacob and Owen's was written and polished approximately 2 and a half years ago. Only later did I add Dustin and Reese to the mix.
I also send a huge thank you to my best friend for encouraging me to publish it even though she hadn't read it yet. Just knowing she had that kind of confidence in me and my writing means everything.
Below is a quick excerpt from Holly Pines. It describes the first time Reese Wells and Dustin Knight meet face-to-face. You can find out a little about how Jacob and Owen met in an excerpt that was published in October on On Top Down Under Book Reviews. You can find it here and Kazza's review of the book here.
Excerpt –
I barely have time to react before Jesse's yelling my name and running to me. I just manage to lift him up before I fall back on my ass.
"Reese, you're here."
"I am. You must be Jesse."
"Well, duh. You've seen me a million times."
"I've seen you exactly twice outside of pictures."
"Yeah, same thing. Dad, Reese is here," he calls out as he climbs down.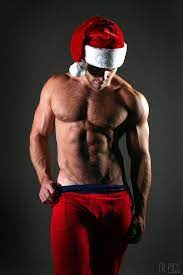 I look over, and I swear my heart stops. Dustin Knight is standing a few feet away. I take a step toward him, but Owen has other ideas. He nudges me to Jacob.
"This is Jacob Knight," he gushes. "He's mine, so hands off, little brother."
"You're so weird, Owen," Jesse tells him.
"Nice to officially meet you, Jacob," I tell him as I shake his hand.
"You too, Reese."
Jesse grabs my hand and pulls me to his dad. "This is my dad, Doctor Dustin Knight."
"Hello, gorgeous," Dustin says with a grin as he takes my hand in his.
"Oh, my gawd," Jesse blurts out. "You can't be calling people that, Dad. This is Reese. He's practically family. He might not want to stay if he thinks you're a weirdo."
I laugh and look down at the kid, my hand still in Dustin's. "There's not a person alive who doesn't like being called gorgeous. And you've met Owen. You know I'm used to being around weirdos."
"I resemble that remark," Owen says from somewhere behind me.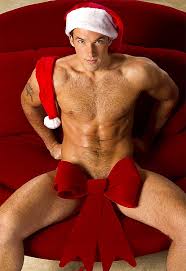 "Let go of his hand, Dad. Geez. You're embarrassing me in front of my new best friend."
"We can't have that, can we?" Dustin says, letting go of my hand, reluctantly, if his expression is to go by. "Go wash your hands for dinner."
"You're not going anywhere, are you, Reese?"
"I'm not going anywhere."
He rushes off to do as he's told.
"We'll, uh, be somewhere," Owen says, pulling Jacob with him.
"In the kitchen where dinner is?" Jacob asks him.
When they're out of sight, I get a good look at Dustin. "Hey there."
"Hey there, yourself."
He surprises me by leaning in and kissing me softly on the lips. He's smiling when he pulls back.
"I'm suddenly really wishing we'd met the first time without the others around," he whispers.
"We have time, don't we, Doc?"
"Yes, we do. Now let's go to the kitchen before a certain little boy comes in and fusses at me for monopolizing his new best friend's time."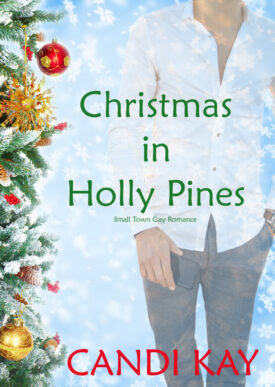 Blurb –
Holly Pines, Vermont, is a traditional small tourist town. In the off-season, there are fewer than two thousand residents. A snow skiing paradise, that number increases dramatically during the holidays. It's been home to brothers Jacob and Dustin Knight their entire lives.
Being the chief of police in a busy tourist town makes it hard for Jacob to find the time to date. Dustin is bisexual and has plenty of options but no interest in anyone in town. He's a single father who knows that anyone he brings into his world has to accept that he and his son are a package deal.
Owen Wells is a professional photographer who plans to snap a few shots of the Christmas lights on Holly Pines Bridge then be on his way. A matchmaking seven-year-old boy has other ideas. When unforeseen circumstances keep Owen in town overnight, sparks fly between the photographer and chief of police. Suddenly, Owen's not so keen on leaving after all.
Reese Wells is a traveling nurse who never stays in one place for long. His older brother may have found love, but he has no plans to follow suit. That changes during a video call with Owen and young Jesse Knight. When the boy's dad joins the chat, all bets are off. Reese is suddenly eager to take a trip to the small town of Holly Pines, Vermont.
Jacob and Owen's relationship runs smoothly from the get-go. Dustin and Reese's, not so much. Between a quick misunderstanding, a jealous nurse, a busybody teacher, and a less than maternal ex-wife, these guys have to work hard to become the family they desperately want to be.
Available from Amazon in Kindle Unlimited and paperback.
You can add it on Goodreads here.
~*~
In the event I don't pop in again before the end of the month, I hope you all have the best of holidays and a very Happy New Year!
Until next time,
Candi