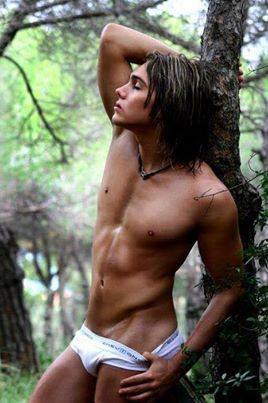 On April 5, 2014 I did something I never thought I'd do – I published my first book, Taking Lance. Hitting publish on that story was one of the hardest things I've ever done. I'd never shown anybody my stories, though I'd been writing them for decades. I only had the courage to do it when I did because I have the best friend in the world who encouraged me to publish it.
She still encourages me.
Taking Lance was written in fun, meaning nobody was supposed to read it. And when I published it, I honestly thought nobody would read it. It's bi-erotica with the two main characters having a substantial age difference. They also (early on, before they're an established couple) have sex with others on-page, something I know is a big no-no to some readers. But like I said, it was written in fun.
To my surprise, people did read it, and they're still reading it.
I've not published a bi-erotica book since Finding Alex, the last book in the Taking Lance series. They've been written but are in folders on my laptop with dozens of other completed stories. I hope to someday clean them up and put them out into the world. It was never my plan to strictly publish gay romance and gay erotica after the 'Lance' series was over. It just happened. A few months after Taking Lance was published, I published the first Willy the Kinky Elf book. When 'Willy' took off, I had to put a lot of my focus on that series, and other stories ended up on the backburner.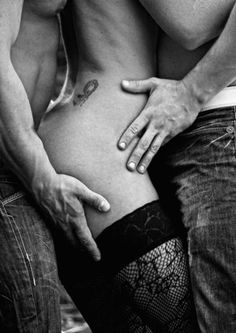 And, honestly, Finding Alex was very challenging. I wrote 4 full-length 'Alex' books from start to finish (all with different plots and scenarios) before being satisfied. I've been challenged with my writing since, but nowhere near like I was back then. I tend to overthink things, which I believe is what happened with Finding Alex.
Even so, I'm damn proud of Rick and Lance and their friends who have their own books in the Taking Lance series. If I could go back 8 years, there are a few things I'd change. There's one scene in particular in Keeping Lance that I somewhat regret leaving in the final draft. Even so, I love those guys and I miss them because they were my firsts.
My writing style has changed drastically over the past 8 years. I find myself wanting to lighten things up more often than not these days, though some of my upcoming books focus on some pretty serious topics. Even so, my silly sense of humor usually finds its way into my stories.
Every year on my publishing anniversary I do some type of giveaway. Sometimes it's one book of the reader's choice from my catalogue. Other times (in recent years) I've done an Amazon gift card giveaway via Rafflecopter. I'm not doing either of those this year. The former because some people are iffy about contacting me privately with their choice of book. The latter because of the amount of spam I receive when I do the Rafflecopter giveaways. It's hard weeding out the fake entries from the legit ones.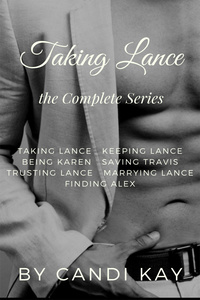 So, this year I'm going back to where it all started – Taking Lance. From April 5th through April 6th, Taking Lance (The Complete Series) will be free on Amazon only. At 463 pages, it covers the entire series from start to finish, including all the short stories in between.
Note that the freebie is ONLY the complete series, not the individual stories listed on Amazon. It's an all or nothing thing, as the complete series edition covers everything.
Rick Preston and Lance Scott would never be called a traditional couple, but when they love, they really love. It takes a while for them to get where they need to be, but when they get there? Yeah, it's really sweet, and they're only about each other.
Thank you to every single person who has ever read one of my books. I never thought one person would read my little bi-erotica story. For it to still be doing well 8 years later means more to me than you could ever know.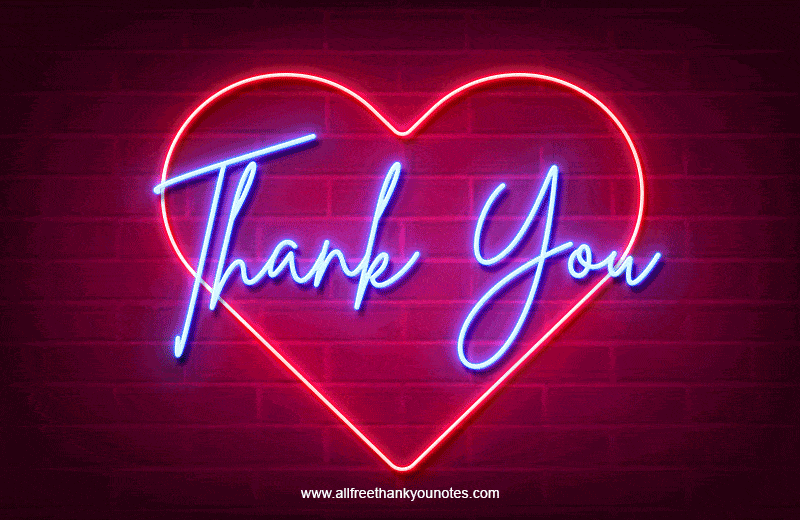 Most of all… thank you to my very best friend in the world. Without you, there would be no Rick and Lance. There would be no Willy or Randy or my kooky version of the North Pole. There would be no Jacob or Owen or Dustin or Reese or any of the others I've written about over the years. I will forever credit you for every single book I publish. It was with your encouragement that I finally moved my stories out of the hidden folders and put them out there. I appreciate you. I value our friendship so much. And I'll forever be grateful that you came into my life. Much love, my friend.
To download a free e-copy of Taking Lance (The Complete Series), just click the link and it'll take you to the Amazon page.
Until next time,
Candi
P.S. If you've followed me for any length of time, you've seen me reuse the top two photos on this post. As I was writing Lance Scott, THAT (above) is the way I saw him inside my head, though I'd not seen this photo before the first book was published. My best friend saw it and knew it was Lance. I stole it from her (lol) and use it pretty much every time I mention the series in any of my posts. Isn't he gorgeous?