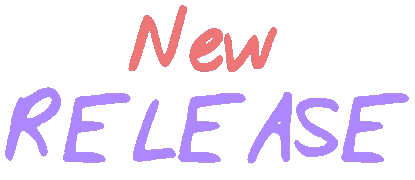 After dragging my feet for way too long I finally hit publish on An Unlikely Romance – Ben & Mason.
What to expect?
Two forty-somethings who don't do relationships.
Matchmaking adult children.
A serious case of insta-love.
Approximately 32,500 words or 101 Kindle pages.
This is one of those stories where the reader knows pretty much right off what Ben and Mason don't. It wasn't written to be mysterious in that regard. Told in alternating first-person points of view – as I'm usually known to write – it tells the story of two forty-something men who meet in a bar and start a no-strings sexual relationship. Things happen really fast as both Ben and Mason go from swearing off relationships to wanting one pretty badly. Unfortunately, doubts creep in when they discover that they actually have a connection that has nothing at all to do with sex.
I hope you enjoy Ben and Mason's story. If you check it out,  I hope you'll let me know what you think.
Purchase links will be updated (below) as it goes live on more e-tailers.
Also, note to my followers –
When I add the book on here (to my book pages) you might receive another email. My apologies in advance for that.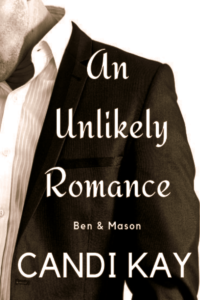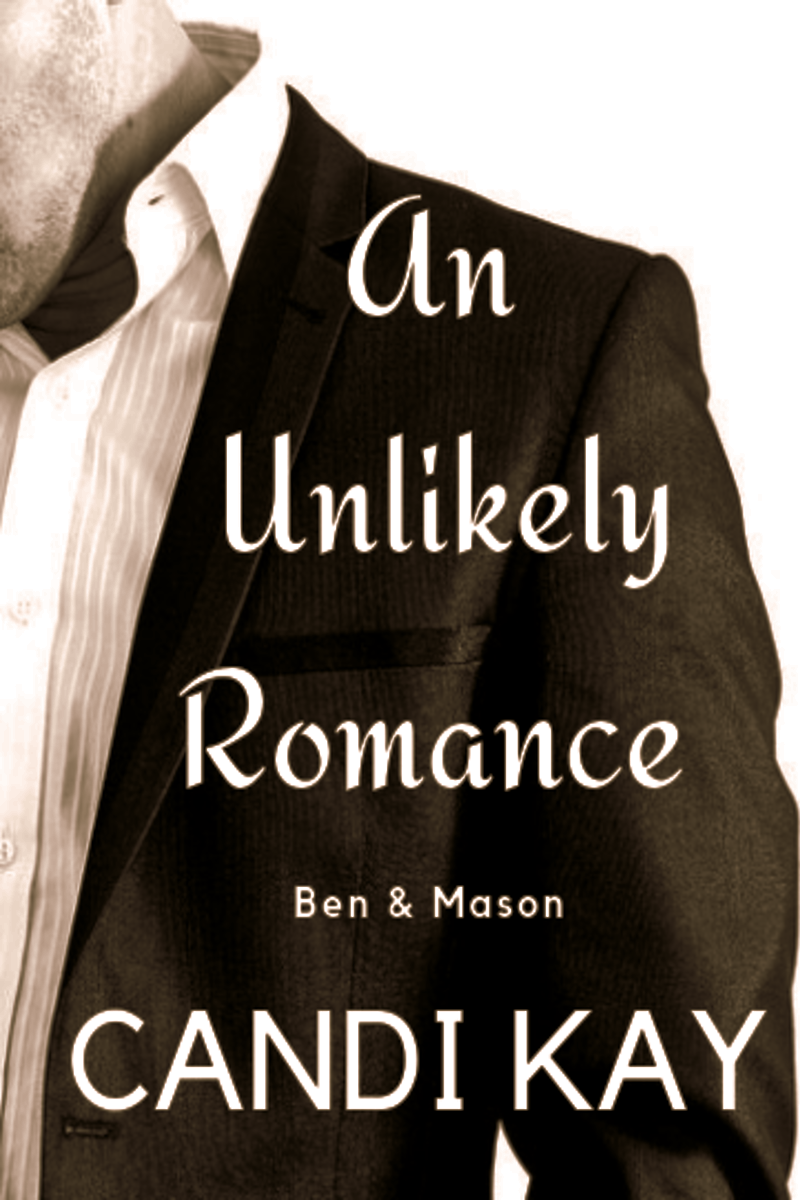 Blurb –
The last thing Ben and Mason want is a relationship. Both in their forties, they're content hooking up with random guys in between the demands of their jobs and family. When they meet in a bar, there's an instant attraction. It doesn't take long before they're coming up with the perfect arrangement – no names, no details, no strings. The sex is good and neither man has to worry about silly emotions getting involved.
What starts out simple becomes anything but when one of their dates ends abruptly and they forget to schedule their next meeting or even exchange info. Suddenly Ben and Mason are finding themselves wanting a lot more than anonymous sex in a cheap motel room.
Convinced they'll never see each other again, fate finds a way in the form of crazy work schedules, an upcoming wedding, and adult children who have been trying to hook up their dads for months.
An Unlikely Romance – Ben and Mason is a story about two men in their forties who find everything they want but didn't even know they were looking for. Part of the An Unlikely Romance series, it's a complete standalone with no details linking it to other books in the series. The only commonality is that all couples come together under unusual circumstances.