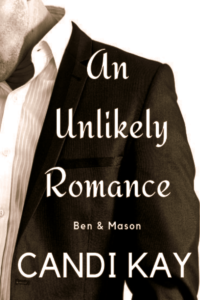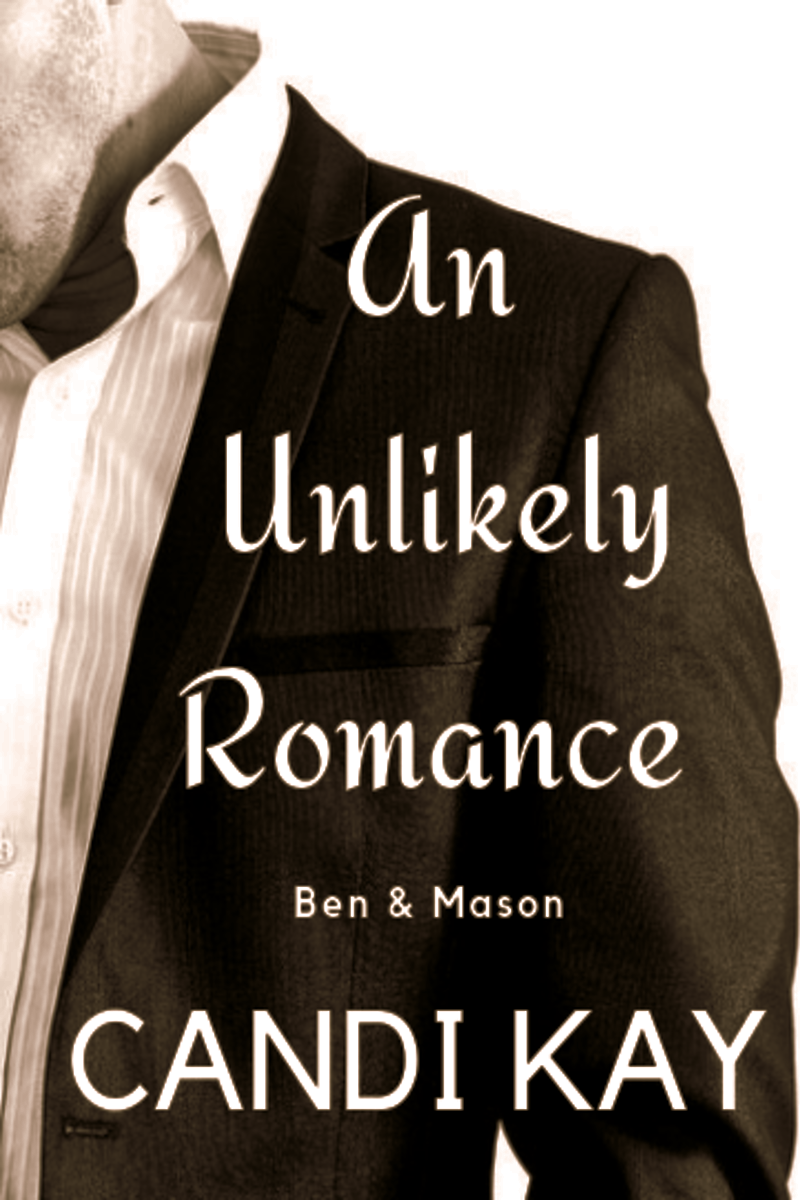 I want to thank everyone who has checked out An Unlikely Romance – Ben & Mason. That was such a fun book to write. I'm thrilled with the feedback I've received. Brett and Casey's story will be published after the first of the year, along with new College Encounters stories.
Now to what's upcoming –
Luke the Hybrid Reindeer & His Vivacious Elf
I'll start with the 2019 installment of the Willy the Kinky Elf & His Bad-Ass Reindeer series.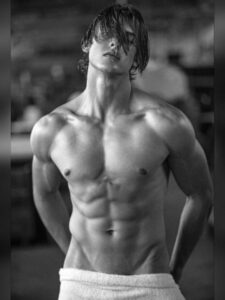 You might remember Luke from Dylan's story last year. He was a rent boy Dylan prevented from getting shaken down by a rough john early in the book. Luke gave up tricking several months ago, but he's still in hiding in Mistletoe Hill. The reasons for that will be told throughout his book. Micah, a hot nurse, is his love interest. Micah is also Willy's first cousin so you get a chance to find out where Willy got his, well, Willy-ness. That would be from his mother, who I simply adored writing.
The secret left hanging last year is answered in the second chapter of 'Luke' so no waiting until the end of yet another book.
Expect quite a bit of Willy and his silliness in this installment. I should probably go ahead and apologize in advance, but Willy is Willy. That elf doesn't like being censored. 😉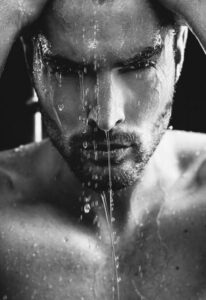 It should be noted strongly that if you've not read the series up to now the characters and their stories will likely not make much sense. In other words, this can not be read as a standalone. While Luke and Micah will definitely get their HEA, it will also lead in to the series finale next year, Santa's story. Santa's story has already taken shape and if I had the time I'd be writing the heck out of it right now. I'm hoping I can get to it soon.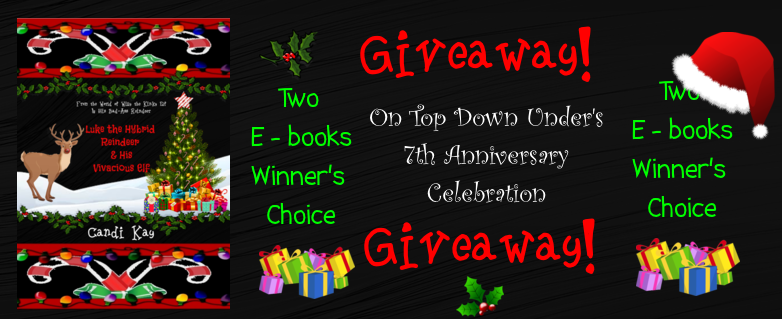 You can check out an exclusive excerpt at On Top Down Under Book Reviews now to help celebrate their 7th anniversary. The excerpt gives the reader a glimpse of Luke and Micah's very first meeting. There are also a couple of Willy quotes.
Check it out and leave a comment on my On Top Down Under post for a chance to win your choice of 2 of my e-books. Just click the above link to get there. Also, check out the other anniversary posts and giveaways and give them a shout out for 7 great years.
You can pre-order Luke the Hybrid Reindeer & His Vivacious Elf at Amazon here, and add it on Goodreads here.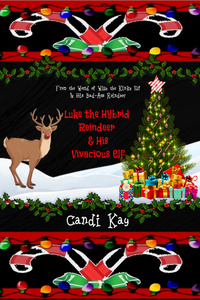 Blurb –
From the World of Willy the Kinky Elf & His Bad-Ass Reindeer.
The North Pole isn't exactly as it appears in fairy tales. It has the elves and Santa and his reindeer, but Santa and Mrs. Claus aren't the jolly couple the world believes them to be. The reindeer are all shape-shifters who transform into gorgeous beings in human form and are respected by all.
Luke has always known he was different. He's never fit in with the reindeer or the elves. When long-buried secrets come to light, he has no choice but to run. Forced to hide or risk his brother being caught in the crossfire, he does what he has to do to survive. He stays hidden well until the one moment he makes the mistake of letting his guard down.
Micah Matthews is one of the most loved nurses in the North Pole. He's funny, cute, and good at his job. When the big man himself requests Micah as a private nurse for a special patient, he agrees without hesitation. What he doesn't expect is to find his mate in the process. Micah knows it would be all kinds of wrong to stay as Luke's nurse once he discovers the truth, but is walking away even an option? What if the attacker somehow manages to find him and finish what he started?
Between a matchmaking elf and Santa Claus actually being nice, Luke is convinced he's been dropped into the Twilight Zone. Throw in some Peppermint Whiskey, a super-hot nurse, and a younger brother who may or may not have the hots for Santa, and Luke knows his life will never be the same again.
Approximately 88,500 words.
Kane the Fake Elf & His Sexy Mall Santa
Kane and Sam's story was originally written the same holiday season of the first Willy book. I wasn't happy with it so I held off on publishing. After changing up a few things I'm finally happy with the story.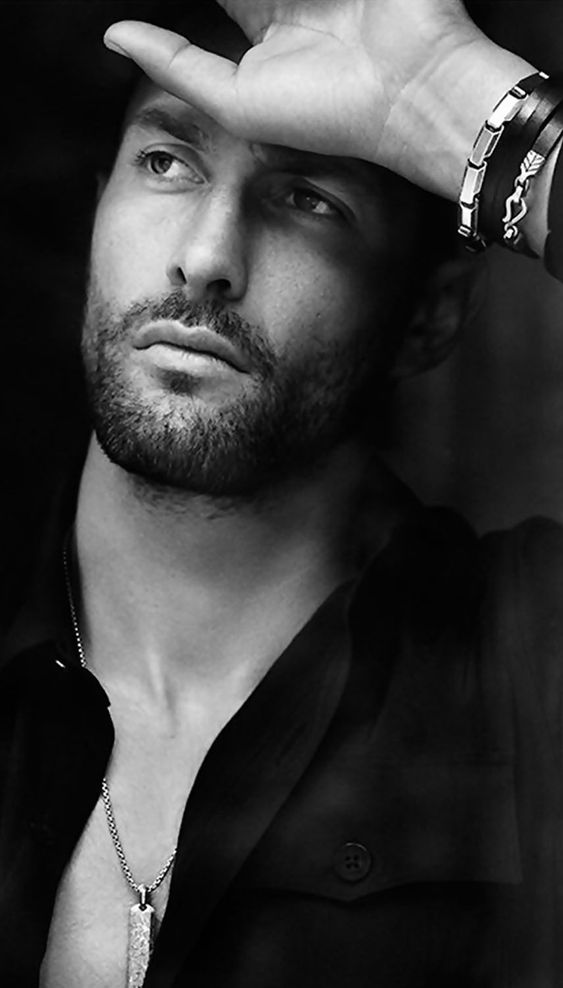 Kane the Fake Elf & His Sexy Mall Santa is NOT part of Willy's World. This is a brand new contemporary story with absolutely nothing to do with Willy and his gang of elves and shifting reindeer.
Kane is a mall elf and Sam is the new fake Santa. They don't exactly get off to a good start. That changes when Kane meets Sam's five-year-old twins, Emma and Elliott.
So, what to expect?
Kids, family, and an epilogue so sappy and sweet I still get misty-eyed when I read it. 🙂 A lot of people don't like kids in books and I totally respect that. If you're one of them, I suggest staying far, far away from this book. It's all about Emma and Elliott and Sam and Kane working toward building a small family together.
There's also an age difference between Sam and Kane, with almost 8 years between them.
I hope you'll check it out when it's published on November 1st. You can pre-order it from Amazon here and add it to Goodreads here.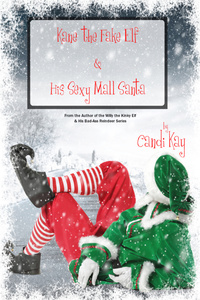 Blurb –
Kane's been one of Santa's little helpers for five years and has always enjoyed his part-time holiday gig playing an elf. Well, until he meets the newest mall Santa Claus anyway. Sam Clausen is thirty to Kane's twenty-two, but that doesn't stop Kane from wanting to be Sam's Ho! Ho! Ho! One glance at the man outside the costume and it's instant lust. Unfortunately, while Sam is great with children, he's a grumpy Santa to Kane. Everything changes when Sam witnesses Kane's elfy-self making a certain little boy giggle.
When Kane discovers that the man he's been lusting after has five-year-old twins, his fantasies fly off with Santa's reindeer. He refuses to be Sam's secret fling if he's taken, and he has no desire to become an instant daddy to somebody's children.
Will Kane give in when Sam makes his interest known? Or will he run away without seeing what could happen with Sam and his little family?
Tags: Christmas, Children, Contemporary, Family, Older Man/Younger Man, Romance, Short Story 
Approximately 26,000 words.