On April 5, 2014 I took a huge chance and published my naughty little bi-erotica story, Taking Lance. I'd never published anything of mine before. Hell, I'd never let anybody read anything I'd written before. And here I was putting myself out there.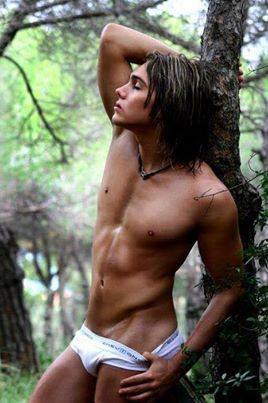 It was by far one of the most terrifying things I've ever done in my life. It published, ended up doing much better than I expected as far as sales, and I've published many more books since then.
The fear never really goes away, but that doesn't stop me from continuing to put myself out there, albeit not as often as I used to as far as publishing.
In the past nine years, I've been thrilled with great reviews, knocked down a bit over harsh ones, and been told privately (more than once by some readers who REALLY hate Willy the kinky elf…) not to quit my day job. 😉
Even the lack of love doesn't make me stop writing. It's part of me, even if I'm a little slower these days in publishing anything.
To celebrate my 9th publishing anniversary, I'm making Taking Lance (The Complete Series) free on Amazon from April 5th through April 7th. It's already in Kindle Unlimited for those who subscribe, but now non-subscribers can check it out as well.
If I could go back nine years, I'd do a lot of things differently. My writing style has chanced DRASTICALLY since that first little story was published. There's still a scene in Keeping Lance that I've regretted leaving in since I hit PUBLISH on it. There are other things I'd change as far as the series as a whole, but I don't regret publishing those books exactly as they were published. Rick and Lance will always hold a special place in my heart. Maybe I'll revisit them someday.
To everybody who's been on this ride with me, thank you! To those who are just now discovering my books, welcome!
Most of all, thank you to my best friend in the world who I will forever credit for every single book or short story I publish. She's the one who encouraged me to take a chance with Taking Lance, and she's continued to encourage me with everything in my life, not just my books, since the day we became friends. She's also the one who found the perfect photo for Lance (above) and Lance, Rick, and Mandy (below).
I've never had a photo look so much like a character in my head before. That is totally my Lance. 😉
I appreciate you, my friend.
To get a free e-copy of Taking Lance (The Complete Series) – that covers the first book to the last, Finding Alex, including the short stories in between – pop on Amazon here.
Make sure to read the blurb below before downloading the book. There are a lot of things in the series that some readers hate, including the two main characters having sex with others on-page before they're fully committed to each other. If this bothers you, please don't download the book. Shoot me a message instead via email (candikayauthor@gmail.com), or on any of my social media pages, and I'll gladly send you a free copy of any book in my catalog that you feel like you would enjoy. You can find a list of them here.
If you have already read the Taking Lance series, you're also welcome to send me a message asking for a different book.
~~~~~
Check out the blurb for the series below.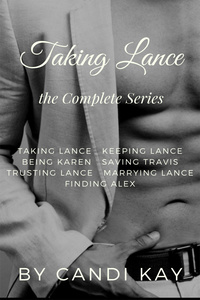 Instant lust between the much older Rick Preston and his stepson Lance quickly becomes complicated when feelings start getting involved. From greedy mothers, crazy exes, Rick's insecurities, and some other major detours, the road to their happily-ever-after doesn't run smooth. Throw in a rent boy with family issues, a former stripper, and even a closeted politician, and their journey takes some interesting turns. Follow along as Rick and Lance fight like hell for each other and for that of their friends.
The Taking Lance Series is bisexual erotica. Some characters have sex with others outside of their love interests as they work toward their individual happily-ever-afters. Rick, who's openly bi, has sex with both males and females on-page before he and Lance commit fully to each other. If you're put off by that, substantial age differences, or cheating, this series is not for you. Each story is linked to the next one so they're best read in order.
The full series includes:
Taking Lance (#1)
Keeping Lance (#2)
Being Karen (#2.5)
Finding Travis (#3)
Trusting Lance (#3.5)
Marrying Lance (#3.75)
Finding Alex (#4)
~~~~~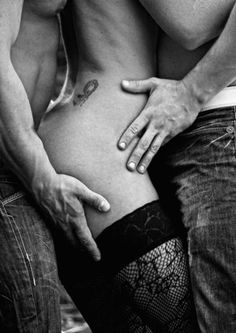 Note that the individually published stories are not free, only the complete series, though they're all in Kindle Unlimited.
Thank again for being a part of my publishing journey. Here's to another 9 years!
Until next time,
Candi Kay