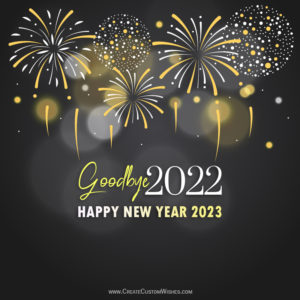 I hope everybody had a nice Christmas. Ours was really nice. All three of my sons were able to make it, along with the girlfriends of two of them. Having all three of my boys in the same room these days is quite rare, so seeing them all at my mother-in-law's house and again at mine later was pretty awesome.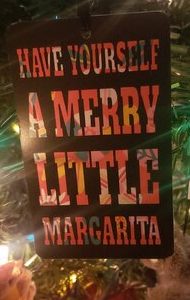 We ate too much food, those of us not driving had too many margaritas, and we all stayed up way too late. It was one of the best days I've had in a very long time.
I'll keep the tree and all decorations up until after the 1st of January, and then I'll start putting my house back in order. My tree is full of special ornaments – a lot of them are homemade by me, others are from my sons, friends, and late family members – so I always give myself that extra week or so to enjoy it before taking it down. The pic on the right is an ornament that my youngest son and his girlfriend gave me. My boy knows his mama well. 😉
New Year's Eve day will be spent watching Alabama football. We'll probably ring in 2023 at home, and then I'll cook a big meal for New Year's Day.
2022
2022 wasn't a bad year, per se, but I'm not going to lie… I'll be happy for it to be behind me.
I wrote a lot this year but only published one book for reasons I go into below.
I spent about three months in Georgia, just outside of Atlanta, with my husband who was working there. The area was nice enough, but I was really happy to be back home. The only issue with being home is one of my neighbors who sees my husband as her personal sink fixer/mechanic/animal (s) feeder, among pretty much everything else she can ask him to do. We've had issues with neighbors who used us in the past, so we've already begun putting a stop to this. Emergencies, sure, call us. Weedeating your entire yard because you don't want to, or asking him – on his one day off – to take your lawnmower across town for repair? Uh, no, and he said so. She lived there for 5 years before I met her. We'd met her husband a lot of times, but not her. He moved off to work out of state and suddenly she's constantly asking us – not just my husband – to do things for her.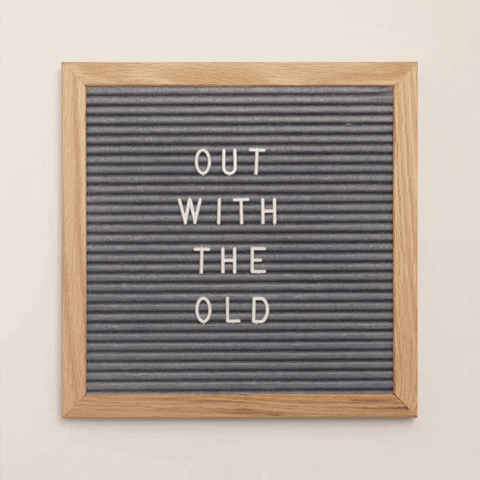 This woman is not elderly or disabled. I think she's younger than me, but I suck when it comes to guessing ages. If she was elderly or disabled and genuinely needed help, we'd do it in a heartbeat. She's not.
We try really hard to be nice to our neighbors as long as they understand that we're private people and have already gone through the 'every neighbor on the street trying to use us for whatever reason' years ago. We won't be doing it again.
People seem to feel like if you work from home that you do nothing all day long. I've been asked to babysit total strangers' kids simply because I'm home a lot and 'don't do anything' <<<— their words, not mine. I had another neighbor fake a serious illness to have me do things for her not long after we moved here. Every time somebody had problems with their vehicles, they asked my husband – not to help but to fix the problem. The same applies to home repairs, etc.
We don't have animals for a reason – we travel a lot – but we were asked to feed my neighbor's – 2 cats and 3 large dogs – over the past 7 days while she visited her husband out of state. It was supposed to be 3 days but here we are on day 7 and she only just got home overnight. I've not spoken with her yet, but she and another vehicle arrived at her home in the middle of the night, being loud enough to probably wake up everybody on the street.
The temperatures in my area dropped so low we had single digit wind chills for 3 days straight last week. Her animals were able to get in and out of her house so there was no risk of them freezing, and we made sure they were fine by checking on them several times a day.
It's pretty sad when you can't be even remotely friendly to some people without them taking advantage of your kindness. My husband has a hard time not helping people, but I'm fairly certain he's done helping this woman.
Now to some updates.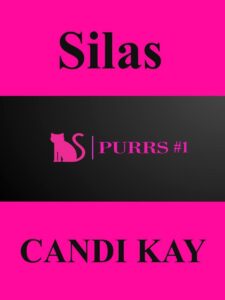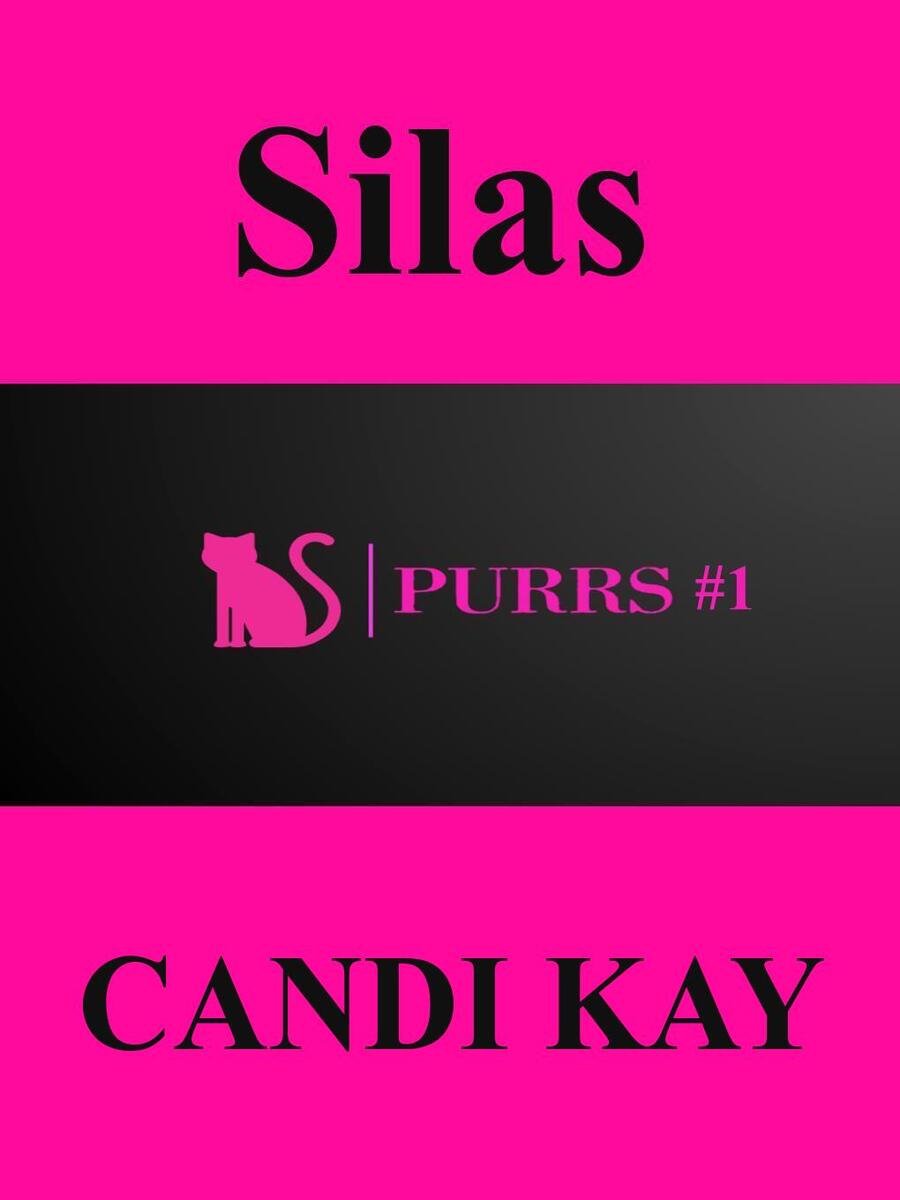 The plan for the Purrs series was to publish each of the 5 books close together. That has obviously changed, and I'm not going to commit to a date when the others will be published. Why? Because the first 2 were not well received, though Indigo hasn't officially been published yet. In other words, I won't be publishing anything that I feel won't be enjoyed by the readers. I'll likely go ahead and publish Indi and Kei's story soon, but the others are on hold for now.
Cupid (Love Gods, #2)
Cupid has been long finished and ready to publish. The plan was to put it up for pre-order on November 1, 2022, to be published January 1, 2023. That didn't happen for a variety of reasons. I'm aiming for January 10th or so as the publishing date.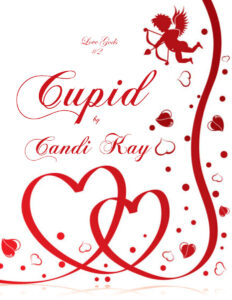 If you've not read Eros, I'm not sure how much of Cupid will make sense. If you want a free copy of Eros from me before Cupid comes out, ask and I'll send it to you. I'll probably even make it free on Amazon for a few days leading up to Cupid being published.
Cupid's story has been a long time coming, with Eros being published in 2016. It's a contemporary story based on not-so-contemporary Roman mythology. Eros was based on the Greek mythology story of Eros and Psyche. Cupid's love interest is Peitho, a Greek god who has never – EVER – been linked to Cupid in mythology. In the myth, Peitho is also a female where my Peit is male.
All of it is a product of my imagination and any similarities to actual Greek or Roman mythology is minimal.
Eros' mother is Aphrodite. Cupid's parents are Venus and Mercury. Venus is bad. Mercury is a flamboyant sweetheart. 😉
You can find more info about Eros here and Cupid here.
I'll update when I have a definitive publishing date for Cupid, but I really am aiming for January 10th or so.
Looking Ahead to 2023
Hooper Lake Series
The Hooper Lake series is also on hold still. 3 are complete. The last 2 are not as I'm having problems figuring out how to do a couple of things. Those 2 books will be about twin brothers Eli and Ethan. Eli's story, while difficult enough, is nowhere near as difficult as writing his twin's book. There's abuse in their pasts, and I'm doing everything in my power to write it all with sensitivity. While Eli was able to move forward, Ethan's pretty much on hold with certain things. Because their pasts are basically the same, I'm considering combining the 2 books into 1. Undecided at this point. I hope to go back into it with fresh eyes soon.
Tentative Christmas 2023 Stories

A while back I started on a new Christmas story. As I mentioned in my last blog post, I didn't really focus on it much because the Willy books were still too fresh in readers' minds. I've gone back and forth with my best friend about it, which has me eager to go back into the story.
I can't stress this enough… it will NOT be part of Willy's world. While I appreciate the love for Willy and the gang, not every book I write can be like that. Willy was a one of a kind character and it's highly doubtful I'd ever be able to write another one even remotely similar. I've received a lot of comments over the years about some of my other books with readers telling me how much they enjoyed the books but they aren't like Willy. Honestly, they're not supposed to be.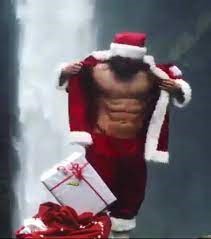 The new story will focus on two lifelong best friends who are elves working in Santa's workshop. Santa's a bit of a perv when it comes to elf porn, though – unlike in Willy – his wife is a sweetheart. There's a lot more to it, but I won't be oversharing at the moment.
There's also another holiday story I've kind of been working on. This one is also friends to lovers but different. It's strictly contemporary. It's one of those 'you can go home again' type of stories. We'll see how that one plays out. It's a lot more serious than the elf story.
Pen Names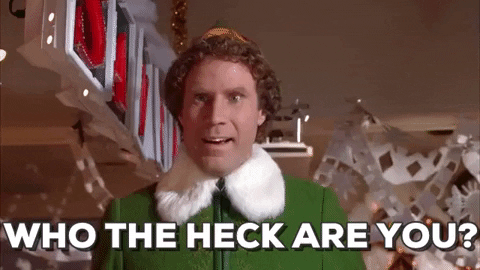 I've been writing under different pen names for a few years now, though I've not published anything not under Candi Kay in quite a few years. I may be pulling out some of those completed stories in the coming months. While I've never really kept the pen names secret, I also didn't make any type of announcement or anything about them either. You can check out more info at my Purrs Publishing site here.
Just a warning, though… Bindi Blake's stories make the silliness of Willy the elf seem nil. The way my best friend and I describe Bindi's stories are (to be blunt) as weird shit. That's putting it mildly.
Also, if you're looking for 'Candi Kay' type books, the stories written under those names won't be for you. Some of my humor is in some of them, and my writing style will always be similar, but the actual stories and characters are much different from what you've seen written under Candi Kay.
Character Inspiration
Have you ever wondered if some of your favorite characters are inspired by actual people? Only one time have I ever written a main character based on somebody I knew in the real world. That was Seth from Blake the Rogue Reindeer & His Cocky Human. That was a big fail. Not Seth himself, but the person he was based on is no longer in my life in any capacity. It took a little bit of time to see the character as an individual, not the guy he was based on. Another character, though secondary, Felicity Elfton from Barry the Lonely Reindeer & His Bashful Elf, was inspired greatly by my mother-in-law, though I did make Felicity good later. I actually had to tone down the earlier versions of Felicity because my best friend told me she was too mean. She was right, of course.
She usually is. 🙂
After Seth, I refuse to ever base characters on anybody I know in the real world. I get inspiration, sure, but I'll never again take another person's profession, looks, etc. from my life and make them a fictional character in one of my books. As for others, I'll sometimes see somebody online and say, "Oh, that's so whoever in whatever book."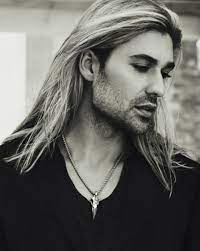 That happened with Rick Preston (Taking Lance series), Alex and Dean (Finding Alex in Taking Lance series), Randy (Willy the Kinky Elf series), Eros and Sy (Eros and Cupid, Love Gods series), and Dylan and Cole (from Dylan the Bad Boy Reindeer & His Virtuous Mate). I may add a 'character inspiration' page on this site with a link at the top of the home page. A lot of readers like imagining their characters a certain way and that's fine, but some readers are curious.
A majority of my fictional characters aren't inspired by anybody in particular. I see the character in my head and write them accordingly.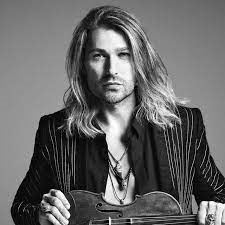 The reason I mention this here now is because I'm reading the autobiography of David Garrett, the famous violinist, who I based Sy's looks on in Eros. I'd never heard of David Garrett before when I saw his pic online and thought how similar he looked to Sy in my head.
Sy is not a violinist, nor is his life like the celebrity's in any other way, but he has the same long blond hair and other features. He was basically who I saw as I wrote Sy's description, and who I see every time I go back into his and Eros' story and now Cupid's.
Check out David Garrett in one of my favorite videos of his below. He's brilliant whether he's playing classical or his crossover stuff.
I don't know if I ever would've discovered his music had I not stumbled upon his photo online while I was writing Eros and Sy's book. One of my sons heard me saying I wanted to read his autobiography, and it was in my inbox Christmas morning from Amazon.
~~~ 
What else?
I think that's about it for now. Every year I say that I hope to be posting more but I end up not doing it. Life just gets in the way sometimes.
I don't do New Year's resolutions. My birthday is shortly after the 1st of the year so I make goals for the upcoming year starting the next day. Sometimes I do everything I set out to do. Most of the times, not so much. Even so, I don't beat myself up over what's not accomplished. My real world is crazy enough. Life is too short to dwell on things.
And on that note, I'll wish everybody a very happy New Year! If you'll be celebrating, please stay safe.
Here's hoping for an amazing 2023!
Candi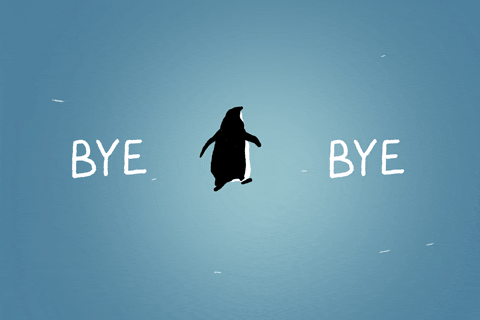 P.S. For those who asked, and because I forgot to announce it on here, author Kelsy Kasey won the 2 Purrs books and the $25.00 Amazon gift card from me during On Top Down Under Book Reviews' 10th year anniversary celebration in October. Kelsy writes some pretty taboo stuff, so if you're into that type of thing (come on… you know you are… I won't tell, I promise!), pop on her site, say hi, and check out her books. Tell her I sent you.
Also, another huge congrats to On Top Down Under for 10 years of reviews!