It's been almost a month since I've posted anything so I thought I'd do it now while I have a few minutes.
I'm going to just go ahead and get this out of the way because it's become a serious issue over the past few days.
I was born and raised in Alabama. That's where my home is. That's where I was married and where I raised my sons.
With that being said…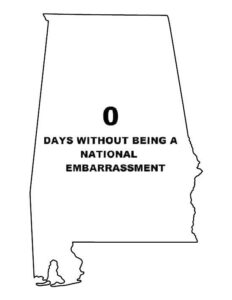 I didn't vote for the corrupt governor or any of the others in Montgomery. During the campaign Kay Ivey, the governor, didn't debate, didn't campaign, didn't answer any questions. You know why? Because she knew that she was going to win because of that big R next to her name. The man who ran against her for governor barely put up a campaign because he knew she would win. I'm hard pressed right now to even remember his name and I voted for the guy. Sad, huh? He gave up before he ever even got started.
Until we get candidates who are willing to fight to beat these people, we're going to continue to go backwards. I've been watching it happen most of my life. It's really sad because once upon a time I was proud of where I came from. But then the Robert Bentleys (if you don't know who he is, Google his sordid tale) and Roy Moores came out of the woodwork and showed me just how screwed up my state really is.
Speaking of Roy Moore… he's planning on running for office again. The sad part is that he has a lot of supporters. I'd like to say that surprises me but it really doesn't.
I can't go anywhere on social media without seeing bad things said about every single person in or from Alabama. Seeing it all over the place is bad. Having it aimed at me by people I don't even know just makes me mad. And anybody who honestly believes that I think a woman should carry a rapist's baby to term is, to be blunt, delusional. Under this new law a rapist would get less time in jail than a doctor. Also, had this law been in effect when I miscarried many, many years ago my doctor could have gone to jail over something beyond his or my control.
Does any of that make sense? Of course not.
I won't turn this into a debate. Any messages sent or comments made trying to pull me into one won't be responded to. And no comments on the subject will be approved on this post.
Some of the messages and comments I've received this week have gone beyond comments about my state. Every single person in Alabama (or the South in general) is being judged by the actions of a few. Someone in our family has had a medical emergency this week and we don't know if they're going to pull through. My husband and I are over a thousand miles away and can't be there. That's what I'm having to focus on right now, not what a few people have to say to me about where I was born.
That's all I'm going to say about that.
Travel, Travel, Travel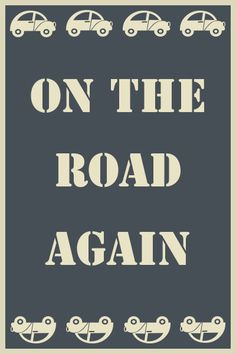 I feel like I've been everywhere over the past couple of weeks. We flew home on a Saturday, drove to Florida on Sunday, flew back to Colorado on Monday, then left to drive all the way across the country on Thursday (close to 2,000 miles because we detoured for some touristy stuff). I've been on long road trips before but nothing quite that long. Thankfully, my husband and I are really good on road trips. This one was 3 days of driving. We've been together for so long, and traveled together so many times, that it's just almost routine these days.
I love the East Coast, but it's just so busy, you know? I've not ventured out alone yet. Hell, I don't know if I could even figure out how to get out of the maze that is the parking garage.
That's a joke… kinda. 🙂
Willy, #6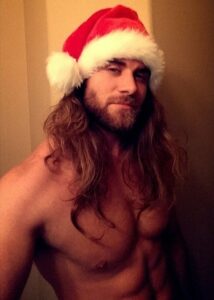 I've been up to my ears trying to finish the 6th installment of Willy the Kinky Elf & His Bad-Ass Reindeer. I hope to at least type THE END in the coming days. I'd been waiting for something to click about the story. It finally did a few nights ago. At the moment the story is around 43,000 words. I still have a couple of chapters and the Christmas party scene to write. I'm sure there will be a lot of rewritten sections before it's said and done but at least the first draft will be completed soon.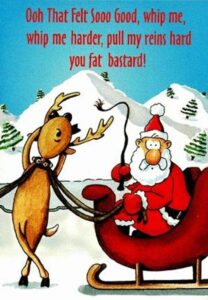 As of now the plan is still to end the series in November of 2020 with Santa's story. That may change, but that's where it stands at the moment. I'm still working on who his love interest will be. Aside from that, the story – and how to end the series – is basically already written in my head.
Mother's Day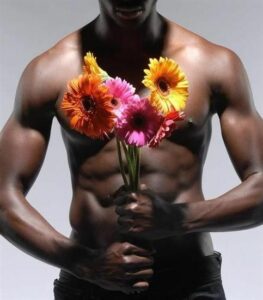 I hope all mothers had a nice day on Sunday. I celebrated a few days before with two of my sons because of my travels. My husband took me to dinner because I couldn't be with my sons on the actual day. It was nice but I missed them. Mother's Day has always been bittersweet to me. I've always enjoyed the day as a mother, but not so much as a daughter. That's not something I dwell on these days.
That's it for now. I hope everybody is doing well. I hope you all have a fantastic weekend.
Until next time,
Candi